Icons have been employed in to satisfy all business needs because of their capacity to convey a message quickly. They're popularized due to the conveniences that they provide, making the process of generating and using them simpler. Icon design is known for its broad influence, as the appearance of an icon can have a strong influence on a website or digital product.
What is an Icon?
You can use this as a vector map to assist users in understanding your content better. Large icons became immensely popular of late, mainly in the area of web design.
Today in website designing, icons are playing a crucial role. Any web designer uses a icon when designing a site and application. Icons are used as a way to design and print a wide variety of promotional items, such as brochures, posters, pamphlets, flyers, infographics, etc. Icons improve the aesthetic of sites and can aid in giving a better user experience.
Everyone has gotten hasty and engaged in their third-generation designs in recent years. Many people in recent times have currently turned to sites that provide graphics both free of cost and premium, other than the one wanting to create their own design. Much too, almost a very considerable number of people are now keen on downloading free graphics from sites instead of taking the lead in making a design. Various websites provide images for an excess price when you become one of their premium members.
The website's free icons are mostly unique in one or more offered formats, including SVG, PSD, PNG and EPS. To make locating the best icon downloading sites easier, here are the best 10 websites available and relevant for achieving this goal. The list includes the links.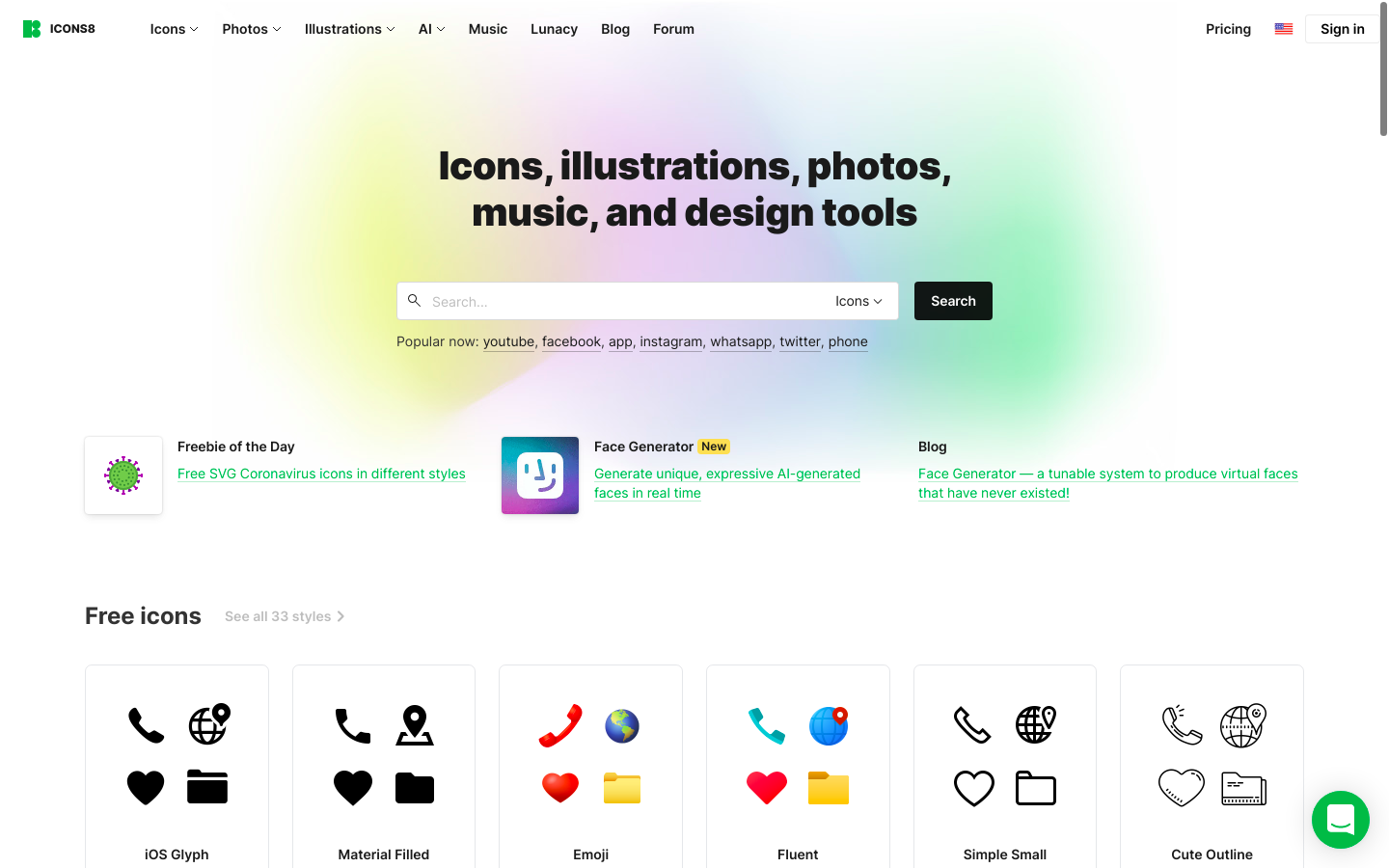 Icons8 enables users to download a total of 123,600 free icons into its various applications. Icons are available as PNG, SVG, PDF, and Embed files in several different colors. Icon elements can be adjusted for padding before being downloaded.
Among Icons8's many icon packages, the site presents both free icons and premium plan icons. It is available to get free icons in 32 styles and each icon design has its own pixel dimension. Icons can also be sold on a per-usage basis for any icon size or format.
Flaticon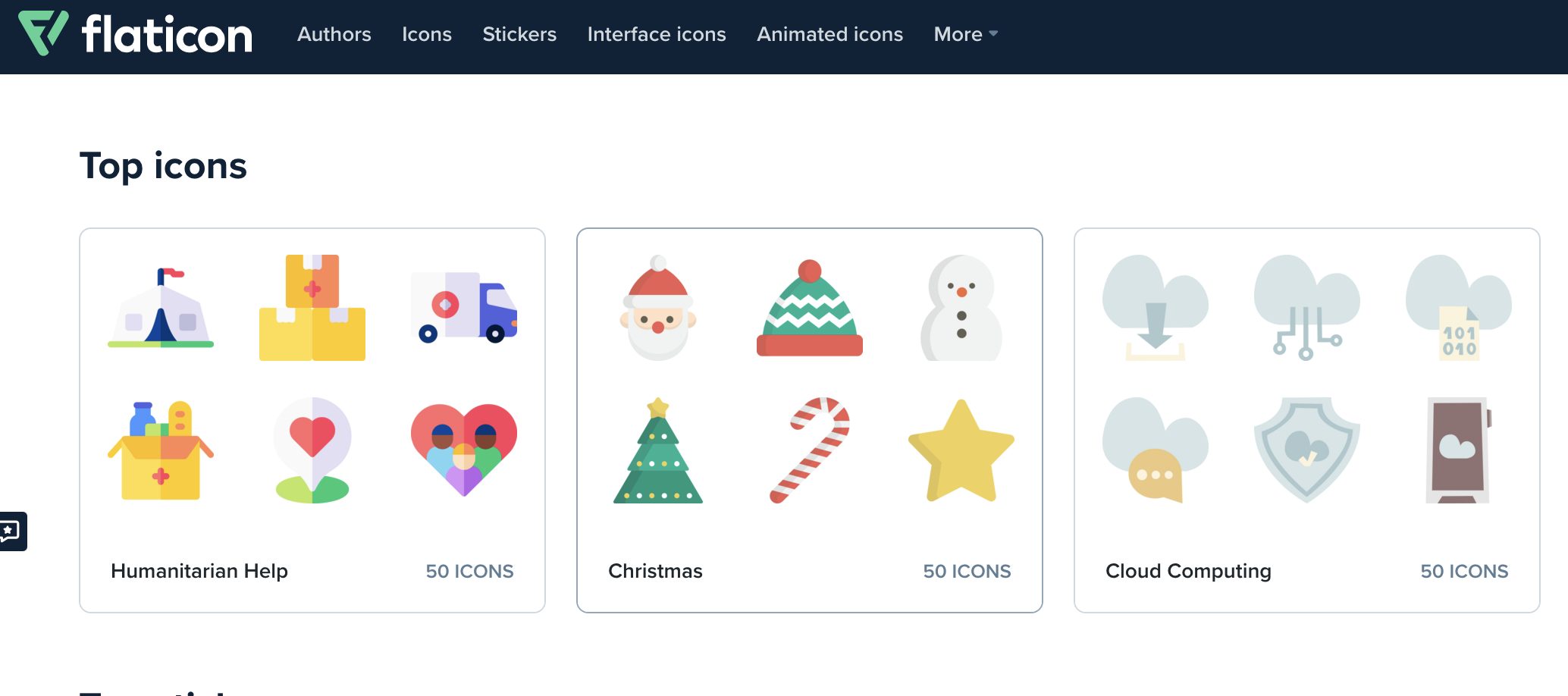 Flaticon, the largest icon database, has 2,604,500 vector files, offering more than 15,000 icon packs. From an intuitive icon editor, you can change the icon's size, position, and color to your own personal specifications. Icons are available in more than 50 file formats that include PNG, SVG, EPS, PSD, and BASE 64. You, too, can download your icon collection as an icon font or as an SVG sprite.
Over 60,000 icons are produced by Flaticon every month. Motivating Icon also offers extensions, including Pattern Generator, Adobe, and Font-Face Generator. Anyone is able to become a Flaticon contributor and earn revenue their creations. Flaticon provides both free icons and premium plan icons.
Iconfinder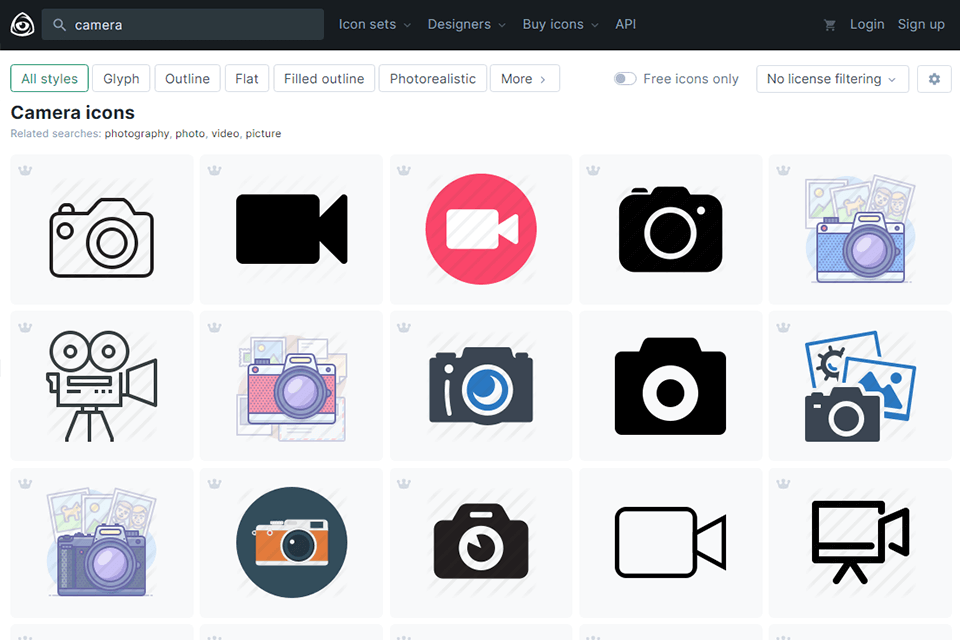 Iconfinder offers over 4 million icons and over 50,000 icon packs, and more than 4,000 files are available to download. The online icon editor allows you to recolour and modify icons easily. Icons are available in over 10 different file formats, including PNG, SVG, AI, CSH, ICO, ICNS, and BASE 64.
Iconfinder has free icons and premium plan icons. You can roll over unused icon downloads to your next month's subscription fee. ou get a discount of 30 percent off when you purchase the subscription plan for the first month.
The Noun Project
The Noun Project provides more than 2 million customizable icons, which were created by a universal community. The icons are available in SVG and PNG file formats. You can modify the icon colors, as well as modify its dimensions. In Noun Project , you can change any icons for a perfect match.
It comes with both premium and free icons, and you can determine the crediting send iter whenever an icon designer makes use of their icon. If you are a NounPro member you can have both royalty-free licenses and no restrictions in reference to who or when attribution should be egorized.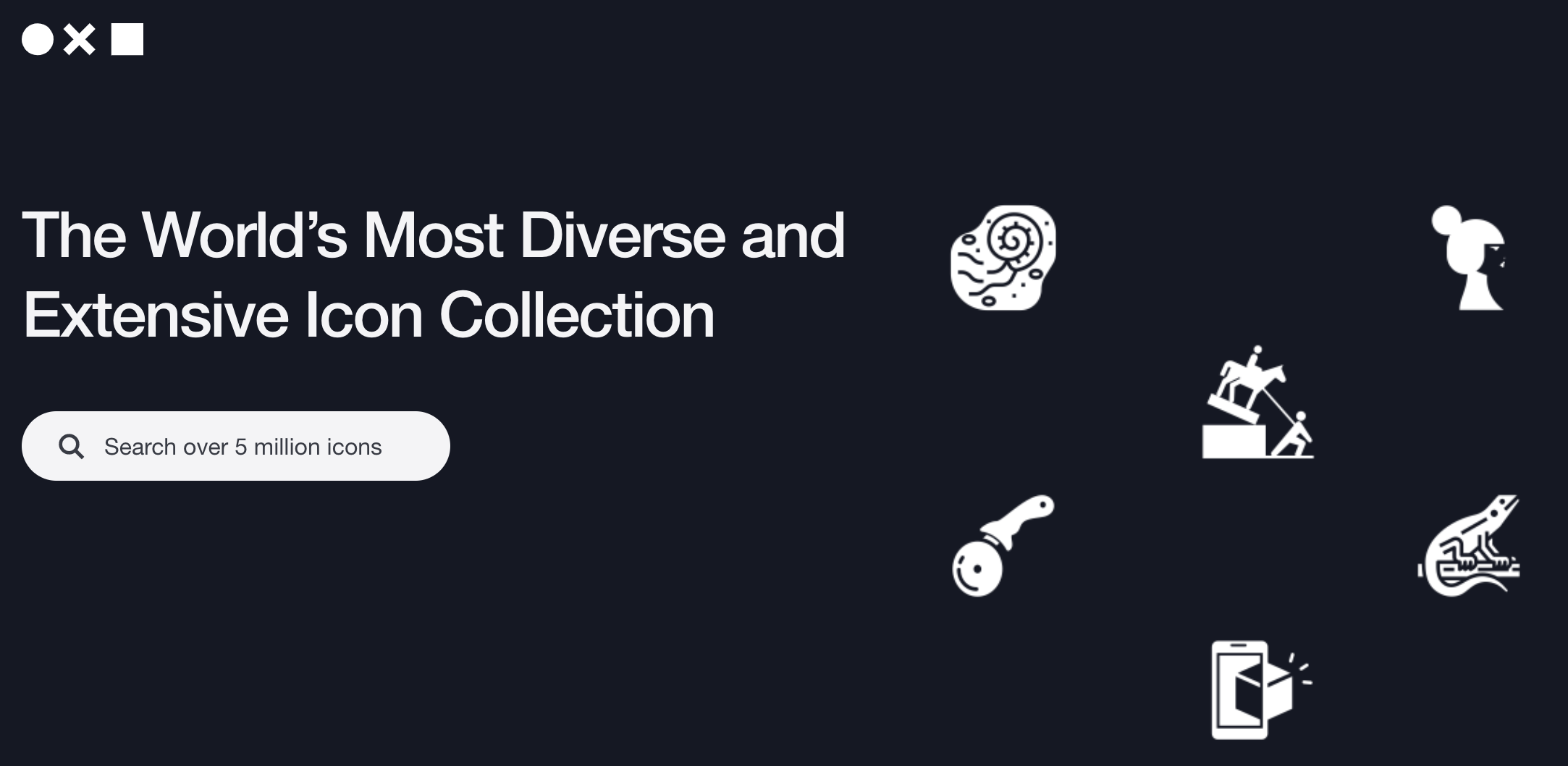 Iconshock
IconShock provides over two million professional icons and over 400 icon sets in more than 30 styles, such as Flat, Material, iOS, Glyph, Real vista, Colorful, Window 10, Revitalized Office, Realistic 3D, Isometric. IconShock generates approximately 100 new icons each week; they will be available to you as part of your premium subscription.
Most of the icons are vector-based and easy to edit for colors, shapes, sizes and styles. You will find that it has both free icons and premium icons that have a subscription. For free download, you must provide attribution, and for premium icons, no attribution is necessary.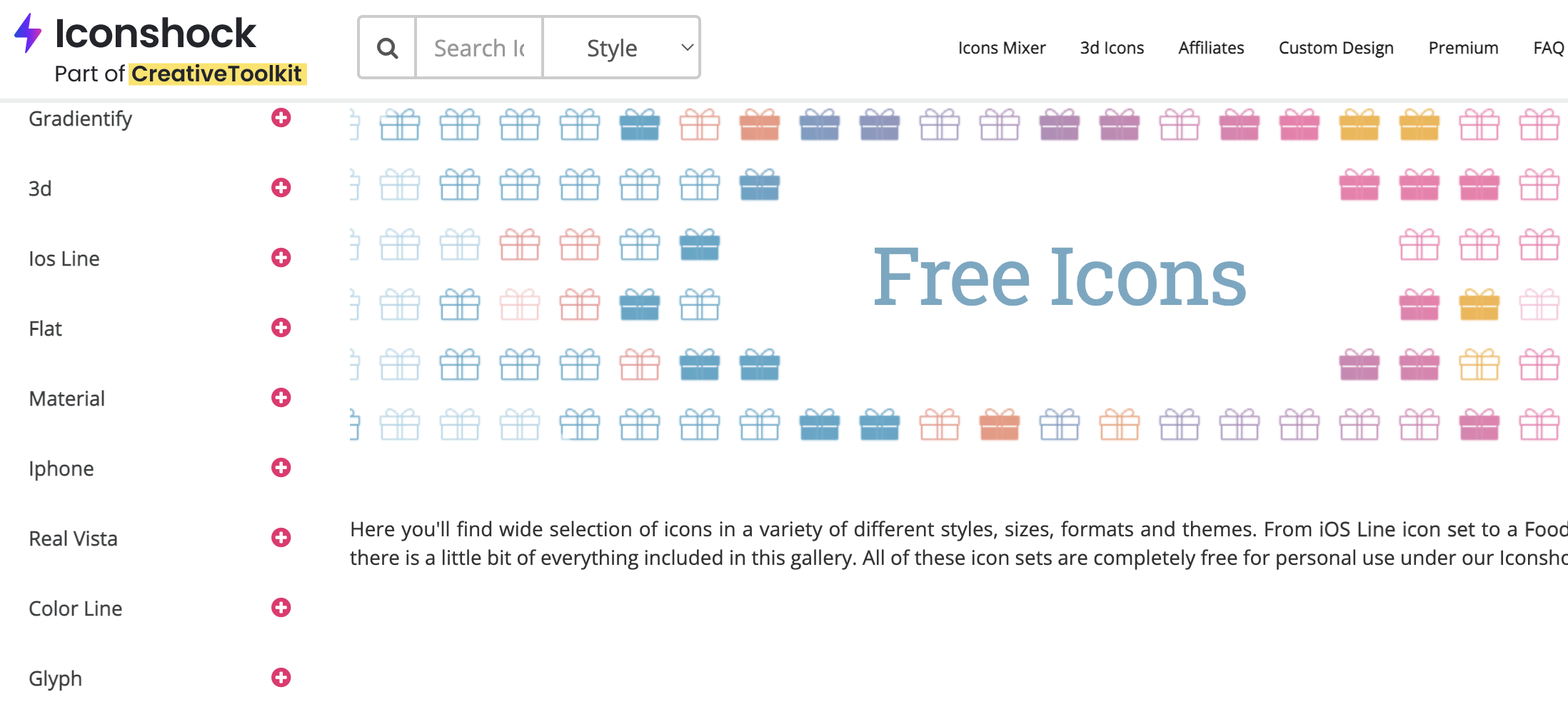 Iconscout
Iconscout offers more than two million royalty-free icons, as well as with several assortments of free icon packs. The icons are available in PNG, SVG or PDF file format. Icons made online through a free online register for editing icon color, stroke, style and shape.
With Icondrop, you can make the workflow faster and easier by installing the plugin, which includes Circle, Sketch, Adobe Illustrator, Adobe Photoshop, and Wordperk Office. In Iconscout you can find free icons in addition to premium plan icons.

 IconArchive
Over 2,458 icon sets and 735,802 free icons are readily available on IconArchive.org. The icons can be used for Web and Linux programs, and both PNG and SVG file formats are offered. The home page of IconArchive can be viewed by sorting colors.
Icons are adjustable for several attributes including size, category, style, licensing, and where you can download them from. Through social networking we can share this function with others via Facebook, Twitter, or e-mail. Would you like to have custom icons created? You can get in contact with the symbolist by means of their portfolios and websites.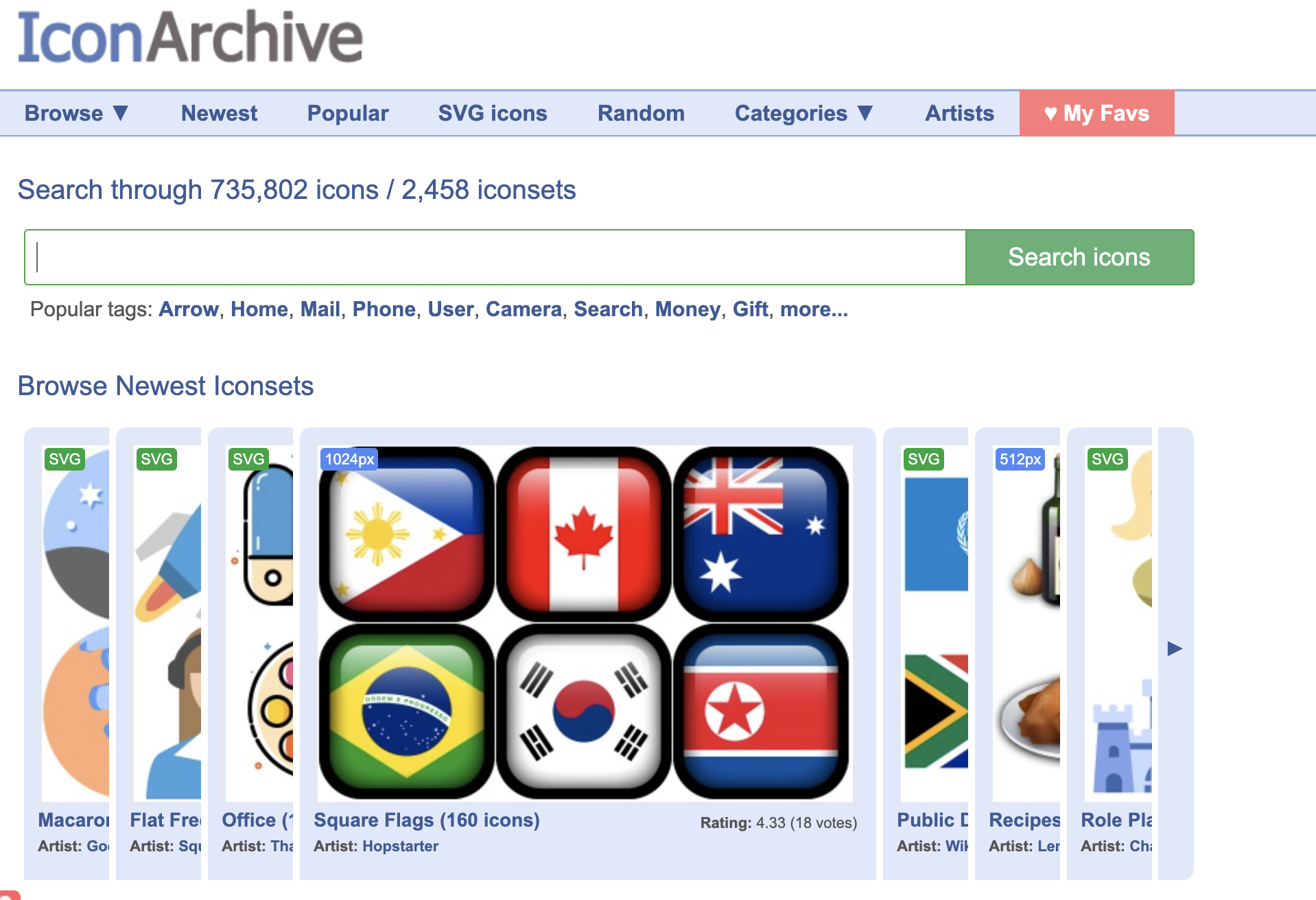 Freepik
The Freepik web application offers more than 83,832 free icons. The icons are available in SVG, EPS, PNG, JPG and PSD file formats. Freepik allows you to edit vector files, but you will need a vector editing software, such as Adobe Illustrator. Modifying the text, shape, color and other numerous aspects of the icon is also available.
Unlike premium plans, you don't have to be concerned about what can be connected to your background image without compromising the resolution of the image. Freepik provides both free icons and premium plan icons. As a free account user, you're always required to maintain the right attribution, and if you take advantage of premium plans for Freepik you can use these icons without needing to add anything.

Pixeden
Pixeden offers both premium and free icon sets as icon fonts. The icon fonts can be delivered as a .otf file for use in the Pixeden software, which will work with Windows or Mac operating systems. The icons may also be downloaded as a CSS file format to be used in various web pages.
Initially, all Pixeden's comprehensive icon sets in PNG format grew from 16 by 16 pixels to up to 512 by 512 pixels. Pixeden provides numerous exclusive icon sets, such as Media, Mobile, E-commerce, Social, and Conceptual, each of which is available in PNG format at 16 16 to 512 512 pixels. It has also launched its Orion icon library module, which offers templates for various icon types, including Line, Solid, Colour, and flat.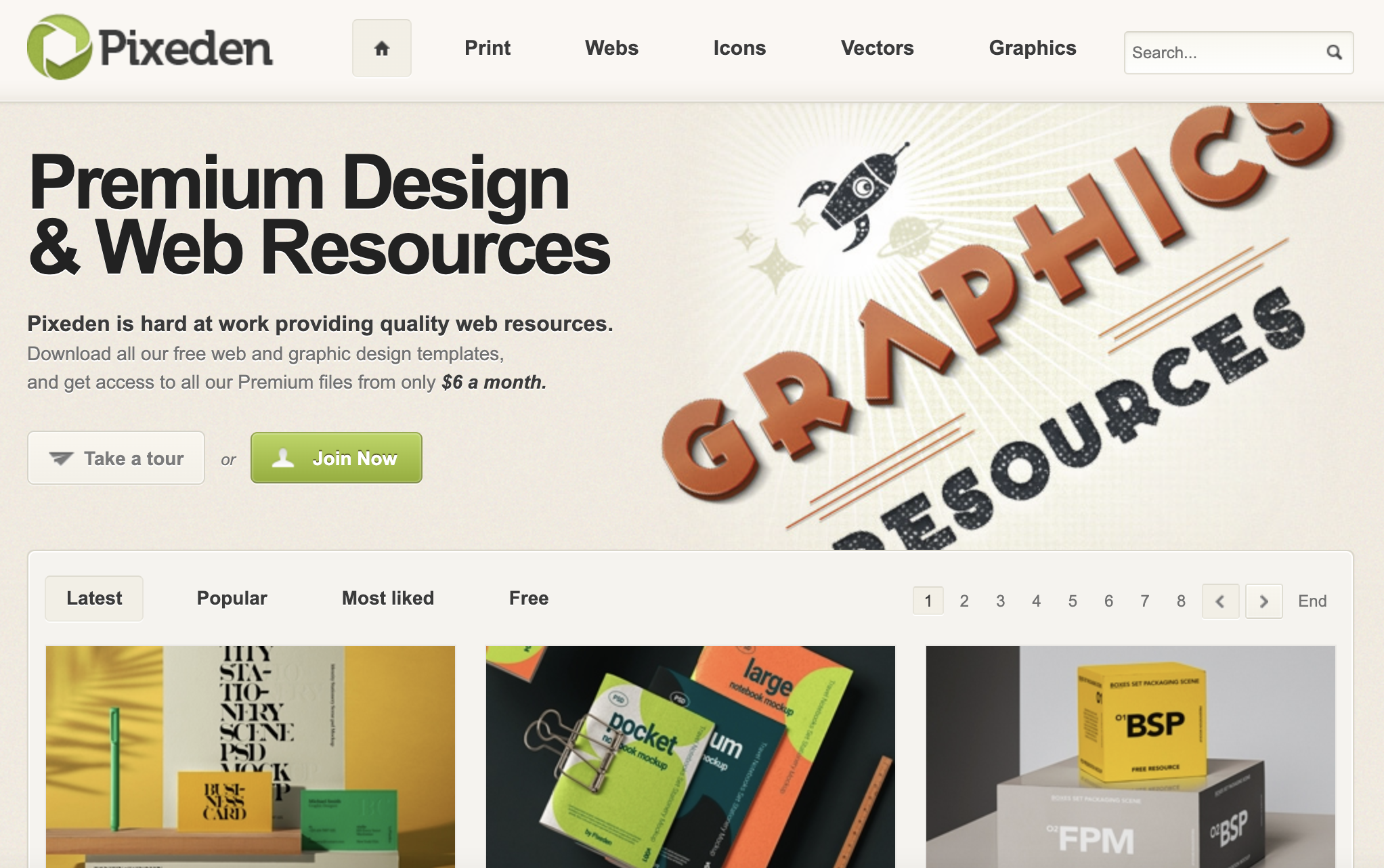 Streamline
Streamline supplies over 30,000 free customizable PNG icons to download, as well as 53 main groups and 720 subcategories. The icons are available in Iconjar, Sketch, FIG, XD, SVG, AI, PDF, and PNG format.
They have three distinguished sizes of icons in three different weights, such as Light, Regular, and Bold. Additionally, they offer two different package types, the Essential package consists of 14 weights in one measure, which is commonly used in interface design and the ultimate package contains 53 weights in all three weights, which can be used for any purpose.
We are thankful for the work of all the icon designers and for providing them with work so that it could be utilized in both digital media for individual and commercial use for free. We hope that this list can allow you to select the perfect site to download totally free and premium icons.